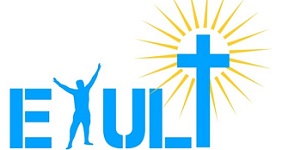 Exult
Rochester
2021 Rochester Catholic Men's Conference
St. Joseph - A Man of God
Saturday, October 23, 2021
7:30 AM - 12:15 PM
Doors open at 7:00
8:00 AM Mass with The Most Reverend Bishop Salvatore Matano,
Followed by talks by Dr. Miravalle and Fr. Matthew Walter
Conference ends at 12:15 PM
Online simulcast available
The Parish of the Holy Family at St. Jude
4100 Lyell Rd
Rochester, NY 14606
$15 Livestream
$25 In-person
$30 at the door
(Includes a light snack)
See Agenda below
Or mail a check with this form
Dr. Mark Miravalle earned his Sacred Theological Doctorate at the Pontifical University of St. Thomas in Rome. He holds the Saint John Paull II Chair of Mariology at Franciscan University of Steubenville, where he has been teaching since 1986.

Dr. Miravalle is the founder and senior editor of Ecce Mater Tua, an international journal of Mariology research. He is also president of the International Marian Association, comprised of more than 130 theologians, bishops, clergy, and laity worldwide who seek to promote Marian devotion and doctrine.

Well known throughout the world for his lectures on Mariology, Dr. Miravalle has addressed several Episcopal conferences, including those of South India, Nigeria, Venezuela, and Costa Rica. He has also assisted bishops with preliminary investigations into reported apparitions.

Dr. Miravalle has spoken at numerous international conferences and has appeared on EWTN, National Public Radio, BBC and Fox News.

Dr. Miravalle is the author and editor of over 20 books in Mariology and Spiritual Theology, including his most recent works, Meet Your Mother: An Introduction to Mary, Meet Your Spiritual Father: An Introduction to St. Joseph; Time to Meet the Angels, and Jesus in You: The Indwelling Trinity in the Souls of the Just.

Fr. Matthew Walter

Father Walter grew up in Rochester, where Our Lady of Victory/St. Joseph Parish was his first church home. He attended Aquinas Institute and earned a bachelor's degree in music from Nazareth College in Pittsford. He spent several years as a professional church musician and another several years in a religious community in Florence, Italy, before becoming a seminarian for the Diocese of Rochester.

Father Walter was ordained June 2nd 2019 and is currently assigned to St. John of Rochester.
Or mail a check with this form
Agenda
7:00
–
8:00

Registration

7:30
–
7:50

Rosary

8:00
–
9:30

Mass - Bishop Salvatore Matano presiding

9:30
–
10:00

Welcoming Remarks by Fr. McGrath

Breakfast snack & beverages

9:30
–
10:45

Confession in Faith Formation rooms

10:00
–
10:30

Speaker #1 - Fr. Matthew Walter

10:30
–
10:45

Men's Group acknowledgement

Confession ends at 10:45

10:45
–
11:45

Speaker #2 - Dr. Mark Miravalle

11:45
–
12:05

Q&A

12:05
–
12:15

Announcements, closing remarks

12:15

Adjourn
Or mail a check with this form
May Jesus, ever present in the most Holy Eucharist, remain the source and summit of our faith and lead us to live out our daily lives as Christian witnesses.